Just like "Jesus was lead into the wilderness and tested by the devil" you too living in this modern wilderness, And Will also be faced with many temptations! And like Jesus, our teacher, overcame the devil's temptations by using the power of the Word of god, we also "need to know what to say WITH CERTAIN TEMPTATIONS! "IT is written..."
(See Lk.4:1-13).

Hi, my name is Minister/Christian Willie J. Henderson. I am the founder of "My Father's House Shelter & Bible Training Center For Recovering Addicts" at www.christdeliveredme.yolasite.com. I am also a teacher, minister and author of several Holy Spirit inspired books. Before God delivered me and called me to ministry I was a homeless crack addict, viewed as a reject by society, sleeping in the woods, eating out of dumpsters, panhandling, bouncing from shelter to shelter, going in and out drug recovery programs and worst! Then one day while I was crying to God for help He lead me to Luke 4:1-13 and there I noticed how Jesus rebuked and overcame temptations by applying the written word of God. I decided to diligently study by Bible and search all the scriptures, promises I could find that had to deal "overcoming the devil's temptations to rebel against God"(Eph.2:2). I kept these promises written down on a tablet which I kept in mt pocket and when certain temptations presented themselves I would say, "it is written" and then recite those scriptures I had written down and God honored His word to, "strengthen me and not let me give into the temptation and to provide a way of escaping the devil's taunts!" (1Cor.10:13).
My friend it's time you learned how to follow the example that Christ set in Lk.4:1-13 and defeat the devil's temptations to take a drink, smoke crack, meth, use heroine, light up a cigarette; steal something... by applying the promises of the Written Word of God to strengthen and deliver you in the hour of temptation! Notice in Luke 4: 1-13 that each time Christ was faced with temptation he said to the tempter, "it is written..." then followed by the appropriate verse of scripture! It's no coincidence that you're on this site, God has heard your prayers for yourself or prayers for someone who you care about that's wrestling with crack cocaine, crystal meth, heroine or alcohol addiction. God heard you cry out, "Lord, I made a big mistake and now I'm addicted. I'm tired of this lifestyle and I need You to show me what scriptures to use so I can rebuke the devil's temptations and walk away with my dignity!
God has also your prayers as a spouse, a mother, a caring relative, a child praying for their mom or dad to be delivered from the pathetic life of crack and alcohol addiction.
As a spouse, mother, child, relative or friend you need to know the correct verses, promises to apply as you stand in the gap and pray for their deliverance! It's why God says in Isaiah 43:26, "put Me in remembrance of My word...so they you may be be justified".
GET YOUR COPY TODAY OF
https://www.amazon.com/Cocaine-People-Appropriate-Results-Deliverance-ebook/dp/B01N4B6ELA/ref=sr_1_2?ie=UTF8&qid=1483644431&sr=8-2&keywords=books+by+Christian+Willie+J.+Henderson
http://www.amazon.com/Crack-Cocaine-Let-People-Go/dp/1453537783
https://www.amazon.com/Prayers-Deliverance-Cocaine-Alcohol-Addiction/dp/1497329752/ref=sr_1_3?ie=UTF8&qid=1483645260&sr=8-3&keywords=books+by+Christian+Willie+J.+Henderson
https://www.amazon.com/Steps-Jesus-Deliverance-Drugs-Alcohol/dp/1517418127/ref=sr_1_5?ie=UTF8&qid=1483645260&sr=8-5&keywords=books+by+Christian+Willie+J.+Henderson
http://www.amazon.com/Crack-Cocaine-Spirit-Command-Release/dp/1479262269
IT'S TIME TO GET BACK TO ENJOYING LIFE WITHOUT DRUGS OR ALCOHOL!!!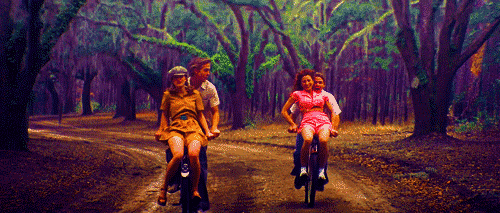 But most of all "it's time to go back to the Father, time to get back to the house of God" (See Lk.15:11-24, 32).
Amen!
Don't delay any longer, set yourself or somebody you care about free with one of those Holy Spirit inspired books of deliverance!
Sincerely,
PS. For more information about this author, shelter and ministry, Google: Minister/Christian Willie J. Henderson. And Visit this link to check out more books by this anointed author: https://www.amazon.com/s/ref=nb_sb_noss?url=search-alias%3Daps&field-keywords=books+by+Christian+Willie+J.+Henderson
Connect with Christian Willie J. Henderson on Facebook and Twitter!